We highly recommend that social, retail, and services businesses create a Facebook business page. While some may argue that Facebook is not ideal for B2B sales, it is actually a great platform for both B2B and B2C sales. With 2.9 billion active users, you have access to a huge pool of potential customers. In addition, Facebook Groups are another source of untapped prospects, with 1.8 billion active users.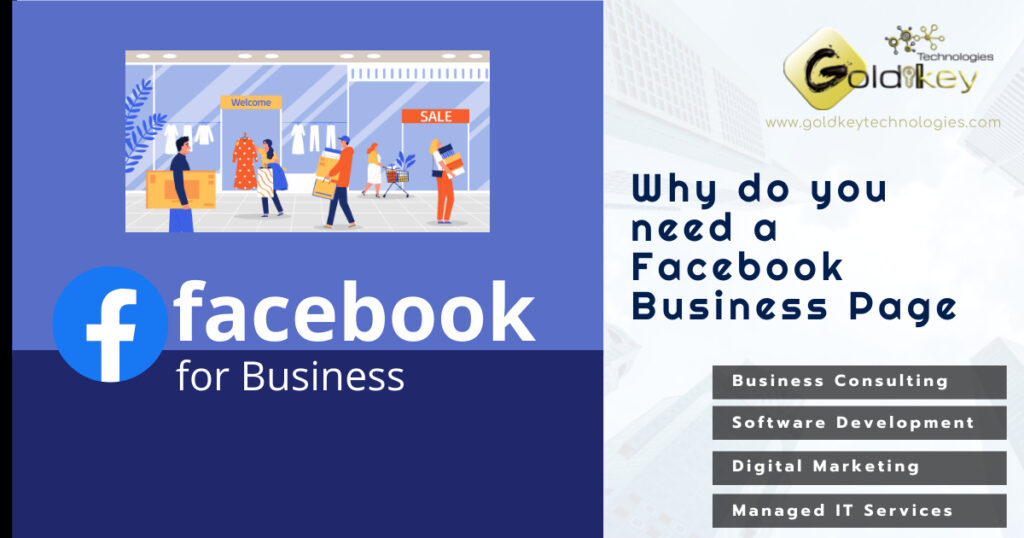 To take advantage of these prospects, join groups that are relevant to your business, engage with the members, provide helpful advice, and offer your products or services. You can also use your website's landing page to guide prospects through your sales funnel.
Just like on your website, it's important to post regular updates about your products or services on your Facebook business page and/or group page. You can reuse your blog and newsletter content and drive traffic to your website and landing page.
Setting up trackers for your Facebook business page and groups is also crucial if you plan on running Facebook marketing campaigns in the future. Use the Facebook pixel on your website to track visitors and use that information to create compelling marketing campaigns. These warm leads have already shown an interest in your business, so use a compelling offer to close the deal.
As a social media manager, there are several reasons we suggest you to having a Facebook Business Page for your client's business or for your own business:
Increased online presence: Having a Facebook Business Page can help increase the business's online presence and visibility, making it easier for potential customers to find and learn about the business.
Direct communication with customers: Facebook Business Pages allow for direct communication with customers through messaging, comments, and reviews. This provides an opportunity for businesses to engage with their audience and address any questions or concerns.
Targeted advertising: Facebook's advertising platform allows businesses to create targeted ads to reach specific audiences based on demographics, interests, behaviors, and more. This can be a cost-effective way to reach potential customers and increase conversions.
Insights and analytics: Facebook Business Pages provide access to valuable insights and analytics, such as audience demographics, post performance, and engagement metrics. This information can help businesses make informed decisions about their social media strategy and content.
Integration with other platforms: Facebook Business Pages can be integrated with other social media platforms and marketing tools, such as Instagram and email marketing services. This can help businesses streamline their marketing efforts and reach a wider audience.
How to create a facebook business page:
Sign up for a Facebook account or log in if you already have one.
Go to the Facebook Business Page creation page (https://www.facebook.com/pages/create).
Choose the type of business page you want to create, such as Local Business, Company, or Brand.
Enter your business information, such as your business name, address, phone number, and website.
Upload a profile picture and cover photo that represent your business.
Customize your page's settings, such as adding a call-to-action button, enabling messaging, and setting up page roles.
Create and publish your first post to start engaging with your audience.
Once you've created your Facebook Business Page, it's important to regularly post updates, respond to messages and comments, and engage with your audience. You can also use Facebook Ads to reach new customers and promote your products or services.
Overall, having a Facebook Business Page can be a valuable asset for businesses looking to establish an online presence, engage with customers, and reach new audiences through targeted advertising.
If you need to create a digital presence for your business or start with a digital marketing strategy, Goldkey Technologies has the resources and skill to assist you with this task.