SEO | Site audits | Digital Footprint Audits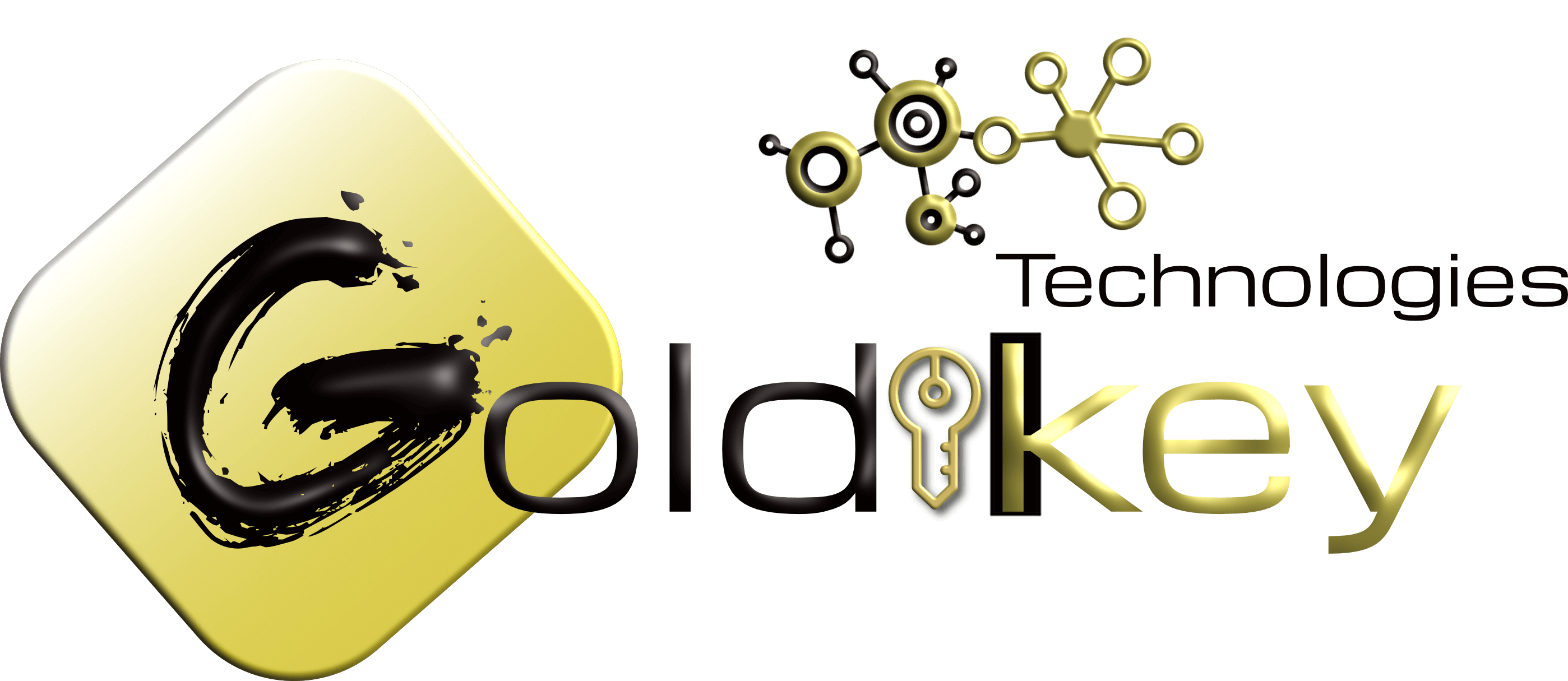 SEO Website Audits
Goldkey Digital SEO audits help you unlock the full potential of your website. Our full-service report presents you with all the various on-page factors impacting your search engine rankings, identifying obstacles and inefficiencies in the way of a top page ranking – and outlining concrete steps you can take to make it fast and easy for people to find you.  
Via the audit, we will identify every possible technical error or issue holding you up. This may include: 301 redirects, sitemap inefficiencies, duplicated content, 404 issues, broken links and various other impediments.  
From here, we will provide you with IT-ready recommendations to resolve the issues and boost your visibility. These can be actioned immediately, either by Goldkey Technologies | Digital or your own development team. 
Our highly specialised SEO expertise gives us a keen eye for optimising the architecture of your site. We are able to pick up even the slightest of errors, ensuring you don't overlook anything that might be hampering your site's performance.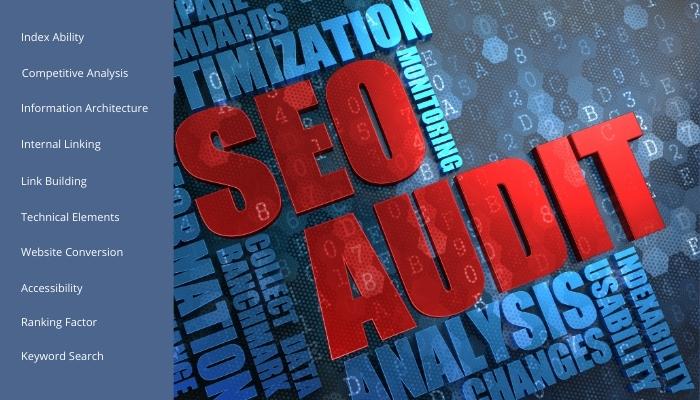 Digital Footprint Audits
Designed to help you fast-track your digital success, our online audit services provide a detailed overview of your online presence. Our intensive analysis offers a comprehensive overview of your digital footprint, incorporating your website, SEO, social media, ecommerce marketing, lead generation, website design, and overall digital marketing strategies to find areas for improvement and help you get even more from your digital budget.
To get the most from your digital marketing efforts you need to make sure your online foundation is sound. We can help you achieve your goals.
Digital Audit Services
Taking a deeper look at your business and your current digital strategies and efforts, our highly experienced digital marketing experts will evaluate what is working and what is not. Our recommendations are provided in the form of easy to read reports that offer critical insight into your strategies and campaigns. Online audit services also include interviews to help us establish an overview of your business, along with your current goals, future plans, challenges, and opportunities.
Once the audit has been completed, you will be presented with a report that outlines your strategy and actions the steps needed to make improvements.
Audit Solutions
Website: Includes the purpose of your website, the features and tools required, and strategies needed to build your online presence.
SEO:

 

Monitors your SEO efforts and success across your website.
Communication: Comprehensive communication strategy and plan.
Digital footprint:

 

A complete analysis of your digital footprint online.
Goal and KPIs:

 

Defines how your marketing activities support your goals and objectives.
Custom Reporting
Audit reports are carefully tailored to your specific project requirements and provide fully customised solutions
Prioritisation
Audit reports are clearly prioritised to ensure the most important recommendations and action items are implemented first.
Deep analysis
Our proprietary software tools enable us to analyse deeper data and derive findings that would otherwise be missed.
Advice and Support
Opportunities are available for follow-up consulting, support and advice around the audit findings.
Why do I need a website audit?
Simply, if you don't audit your website and overall marketing activity, do you really know where your time is best spent? The vast majority of businesses are limited by time, ensuring you're effective with your focus is the most important thing.
A thorough audit will save money when considered against three, six, or twelve months of marketing activity.
Can I audit a website myself?
Absolutely, everyone should be running audits in some way, shape or form. However, brushing your teeth doesn't make you a dentist, changing the oil in your car a mechanic or unblocking your drain a plumber.
A thorough marketing audit will need expertise from three-five different disciplines – experienced people who have trained to a high standard. The audit results will be far more favourable with their time and knowledge.
Will an audit solve my problems?
If you act on all recommendations in your audit, as part of an ongoing strategy, your problems will be solved. An audit is the start of a process and seldom the end of one. When you undertake one, be ready to put time and resources into taking action on the audit recommendations themselves.
The other thing you should also be aware of is that an audit will often ask questions it is unable to answer. These unanswerable questions shouldn't be considered as a failure of the audit or a point of frustration. Sometimes the data/information will not be available.
For example, the majority of Google Analytics accounts we audit are not collecting the right information or the most accurate information. We can recommend how to fix this, but the data we would have otherwise used as part of the audit simply won't be present.
You will always know more about your website and brand after an audit than you did before. And you can't make a plan to grow or repair or build if you're unaware of the issues. If you approach the experience with an open mind and a willingness to learn, it will be one of the most valuable things you do.
How much does an audit cost?
Audit costs are as wide-ranging as the types of audits, although our DMA (Digital Marketing Audit) starts from ZAR15K (+VAT). Considering that, for us, the DMA is 20hrs of time, we consider it to be exceptional value.
Why is it priced that way? We want everyone we work with to have one of these audits done, so we priced it at the lowest-barrier to entry. We are often told it could be two or three times this cost. But, by increasing price, we may end up excluding some businesses we want to work with.How long does an audit take? We can turn a DMA around in a week – depending on how many reports it will contain. More intensive Technical SEO or Content audits can take two-four weeks depending on the size of the site and the complexity of the task.
Of our auditing tools and processes, only a handful are 100% automated, so we need to ensure one of the technical team is on hand to lead these projects. It's worth the wait!
Need more Information?
Complete the below and we will get back to you.
Local SEO Services
Do you want to appear as the main supplier on Google's front page when local customers search for your industry?
Our Local SEO package is cost-effective and economical. By optimising your website, we will help you rank in local organic search results and achieve the online marketing results your business needs. This includes optimising content and landing pages for mobile searches, as this is often the mode customers use when making local Google searches.
We also provide management services for your Google My Business profile, helping get your business verified, provide accurate information to customers, drive customer engagement and connection through its many features, and more. GMB is an important tool for local businesses, and should always be considered an important part of any marketing strategy, especially if you have a brick and mortar.
Ranking in Google's local results and optimising your Google My Business profile both have many benefits.
Local SEO can increase foot traffic and phone calls to the business, as customers gain easier access to details including your business phone number and address. This can increase engagement with your target audience and lead to more opportunities for conversions. Local SEO also helps potential customers become more familiar with your company, as they get additional information such as online reviews, photos, and store hours.
Small Business SEO
Whether you're an entrepreneur who is just starting out, or a seasoned business owner who has carved themselves a niche in the market, we can provide a small business SEO strategy that will drive results for you.
We operate across industries of all shapes and sizes, so we have the experience needed to implement a successful SEO campaign no matter who you are. All our clients are allocated an experienced account manager to keep them up to date on progress and take them through a campaign report every month.
We have a range of services that we can employ as part of your small business SEO strategy. By analysing your website in an SEO audit, we can identify areas for improvement and see which direction to take in order to meet your business goals. We can also investigate your competitors' online presence to see where you stand in the market.
Keyword research is another key part of the process, wherein we identify the most valuable keywords for your business to target. We can then use these keywords to optimise current content and create new content for your website that is relevant to your target audience. To improve your website's reputation online, we can assist with our link building services.
Enterprise SEO Services
Goldkey Digtial's Enterprise SEO Services offering is our flagship product. Our highly skilled & experienced SEO team has worked with large brands known across the globe and delivered amazing results with fully customised, white-hat SEO campaigns.
Our SEO Analysts, Link Builders, and Content team delivers a three-pronged approach that follows industry best practices:
Site Architecture & Technical Elements
On-page Content Creation & Optimisation
Link Acquisition & Off-page Presence
International SEO
Targeting customers in your local region can be difficult enough, let alone getting your brand to be visible and rank in regions across the globe. The Goldkey Digital team has vast expertise and experience in International SEO strategy.
Our team devises a custom strategy for your brand to implement around:
Existing website technology & infrastructure
Your web development capabilities
Website header tag information
Content creation
Link building
Local & international presence
Website configuration & more
By working with our professionals, you can also avoid the common challenges of International SEO strategies, including site infrastructure and geo-targeting issues. We have the knowledge and experience needed to get the best results possible from an International SEO campaign, so you'll be able to see the difference in your business outcomes.
If you require Local SEO as well as international SEO services, we can help! Our in-house team are a one-stop shop for all your digital marketing needs. Get in touch today to see how your business can benefit from our wide range of SEO services.
Link Building Services
Through a 'natural' link building strategy, Goldkey Digital will naturally build up and strengthen your Domain Authority (DA). Our link building methodology is based on the quality of inbound links rather than quantity. This approach is proven to effectively boost keyword rankings.
Our Link Building Strategy
Through a link building campaign, Goldkey Digital can also aid in obtaining links through the following methods:
Analysis of your existing networks
Getting inbound links from websites in the same or related industries and niches and with keyword-rich anchor text.
Chasing link opportunities through analysis of existing content and competitors.
Link prospecting & outreach.
The creation of quality on-page and off-page assets which target audiences will want to read and share; encourages the natural acquisition of quality links from high authority sites.
Link building strategies that may include the creation of guides or white-papers or video content
Development of partnerships with an authoritative online influencers or publications.
*Please note: Link building methods described above are based on Goldkey Digital Enterprise SEO Services offering.
Online Reputation Management
Online Reputation Management (ORM) is for individuals or businesses who want to turn their negative online brand reputation into a positive one.
How others perceive your brand online greatly influences your company's reputation. We've seen it over and over again; a great company has hundreds or even thousands of customer reviews with positive experiences, but there are just one or two negative experiences that get all of the visibility in the search results, and it gives an unaware public a false negative impression about the brand.
Take Control with Online Reputation Management
Our team can help your company manage your brand's online reputation depending on your goals, industry, and resources. We can do an extensive online reputation audit and brand monitoring before setting up an online reputation management strategy that will work best for your situation. Improve your business marketing and boost your growth strategy with solid online reputation management. Ask us about our ORM services today.
Let's Get Started
Ready To Make a Real Change? Let's Build this Thing Together!